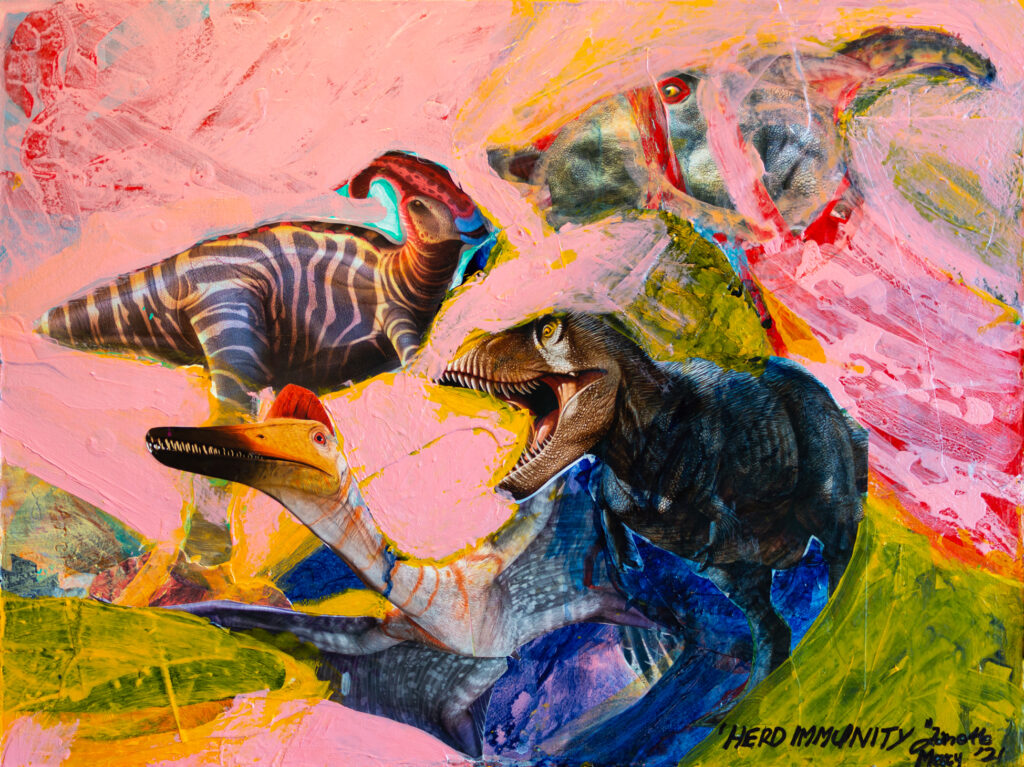 2021.
Collage and acrylic on board.
I'm no longer able to use my hands, so I have my brush taped to it and my arm held with the help of my wonderful assistant Mercy. Without her and other carers' help I wouldn't be able to do any of this.
I'm working solely with collage and paint.